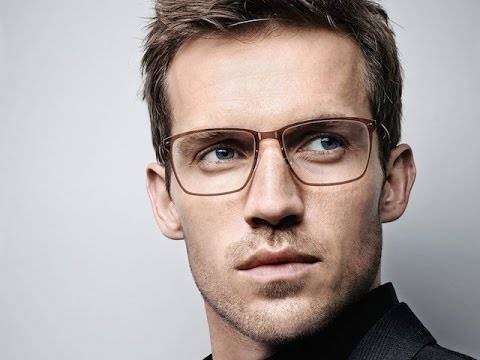 In boxing, the best or most skilled boxer is usually called the "best pound for pound boxer". You are thinking of the Flloyd Maywheather or Manny Paquiaos of the boxing world. For eyewear, you can say the best pound for pound or gram for gram eyewear would Lindberg's NOW collection.
First, a bit of an overview of the Lindberg brand. Founded by Henrick Lindberg, the brand prides itself for having a design aesthetic of discrete excellence. They are not a brand that make heavy acetate frames or bold and intricate frames that make you stand out. They focus more on simplicity, quality, and ergonomic designs. That is why Lindberg constantly win design awards (109 being the latest count) and fit eyewear for the Royal classes in Europe and make statements all over the world.
NOW is one of Lindberg 4 main collections, the others being Strip, Acetate, and Spirit. NOW is my favorite because of two reasons: customization and the frame having a younger, more trendy design.
The front of the frame is made with a 2mm thin composite material that comes in 41 different shapes and 26 different colors that ranges from shiny to matte and from solid to transparent. My favorite color is a traditional matte black. But for the colors that are unique that I haven't seen other brands do a lot of, is their crystal green and their ice cube crystal blue. For the front you will have a total of 1066 combinations already. The shapes for now come in a range from cat eyes to traditional round ones , to trendy angular ones like the one I am wearing to double bar aviator shape. Lindberg prides itself on being able to make a frame for everyone (I mean, everyone who can afford them) and the NOW collection of styles shows that.
For the nose-pad, like the temple, there are no screws on it so you would not have a loose screw and have to run to your optician to get those screws replaced or tightened. It's made in a skin-friendly material, designed in an egomatic manner and you can choose from 4 different styles. I personally like the small round ones because it leaves relatively less pressure on the nose.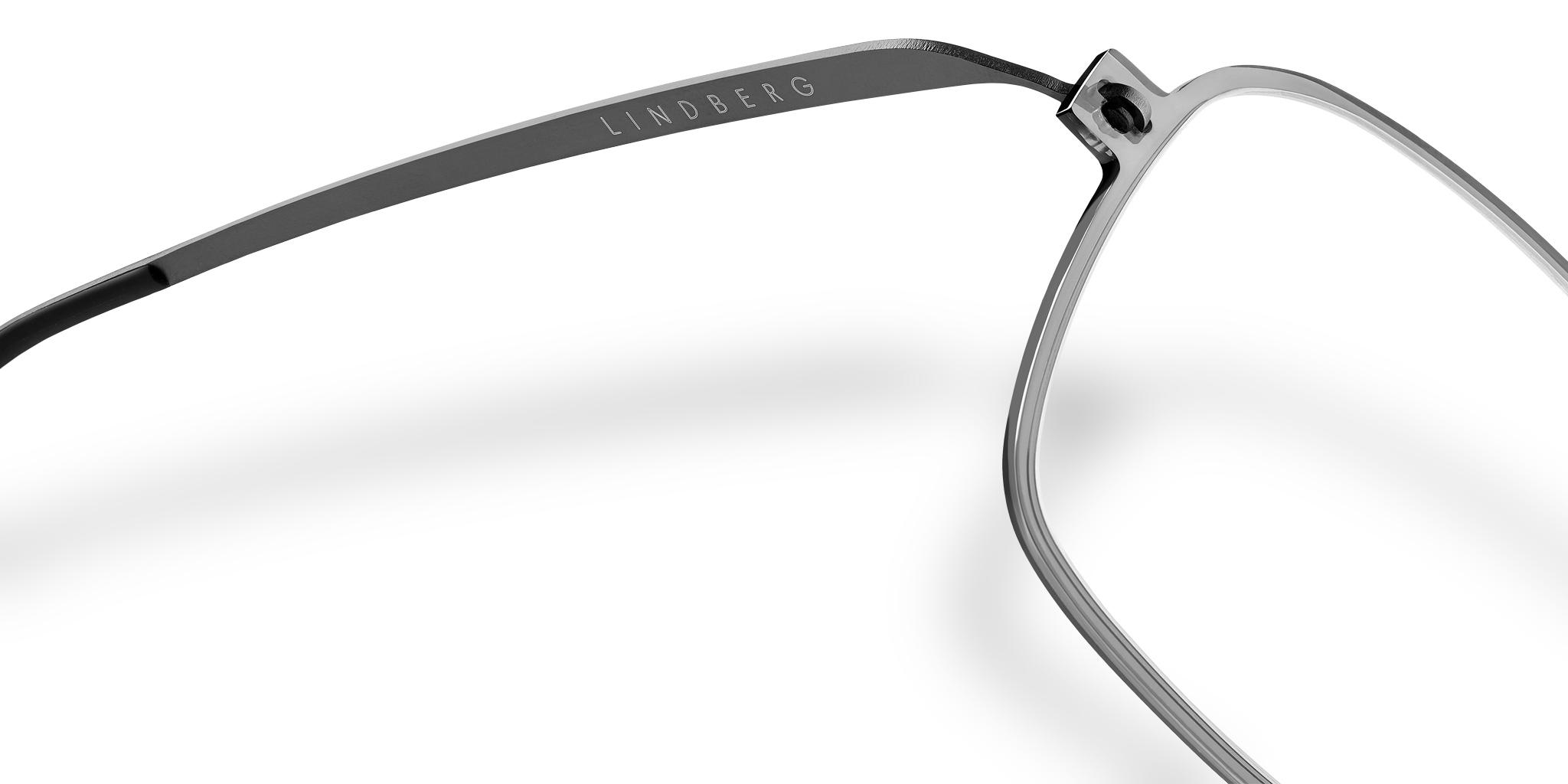 Next comes my favorite part which is the temple. It is 100% high-quality titanium and has a nano coating on it to prevent scratches. They actually have 4 temple designs but the two most popular one is the basic and 802 temple. The basic one is like a wire temple. Thin, minimalistic, incredibly light. Because it is so light, some may find it flimsy. It is actually very well made despite how it feels. Adding the basic temple to the NOW is overdoing it for the lightness. The temple that I do prefer is the 802 temple, which is flat, sturdier, and feels much more substantial. The front is already incredibly light so I prefer the 802 temple to add some substance and weight. To top it off, you can get your name engraved on the 802 and actually can see it as opposed to getting the basic temple where the print is barely visible.
Finally, we have the temple color. They have 17 polished shiny colors and 12 matte colors. I really like how they have the presentation of the colors when you choose them at the optical. It looks like a beautiful rainbow spread right in front of you. My favorite shiny temple color is their red one. It really adds a pop to the frame. And for the matte one would be the baby blue -one that gives the frame a unique elegance to it.
The Now collection literally has the most combinations of any eyewear collection: 41 shapes, 26 frame colors, 4 temple designs, and 39 temple colors. It makes it a total of 166,296 different variations of the NOW. I don't think any company has that many unique SKUs.
You can get a name engraved onto the temple as I mentioned before so it will really fit who you are. The ability to customize at this level, and the quality of frame make purchasing a pair of Lindberg now special and no other eyewear brand can replicate. All of that plays into their $600 price tag which is reasonable because the quality of the frame will last years, lie on your face comfortably for hours, and you get a customization experience that can not be found elsewhere.