Cartier Precious Collection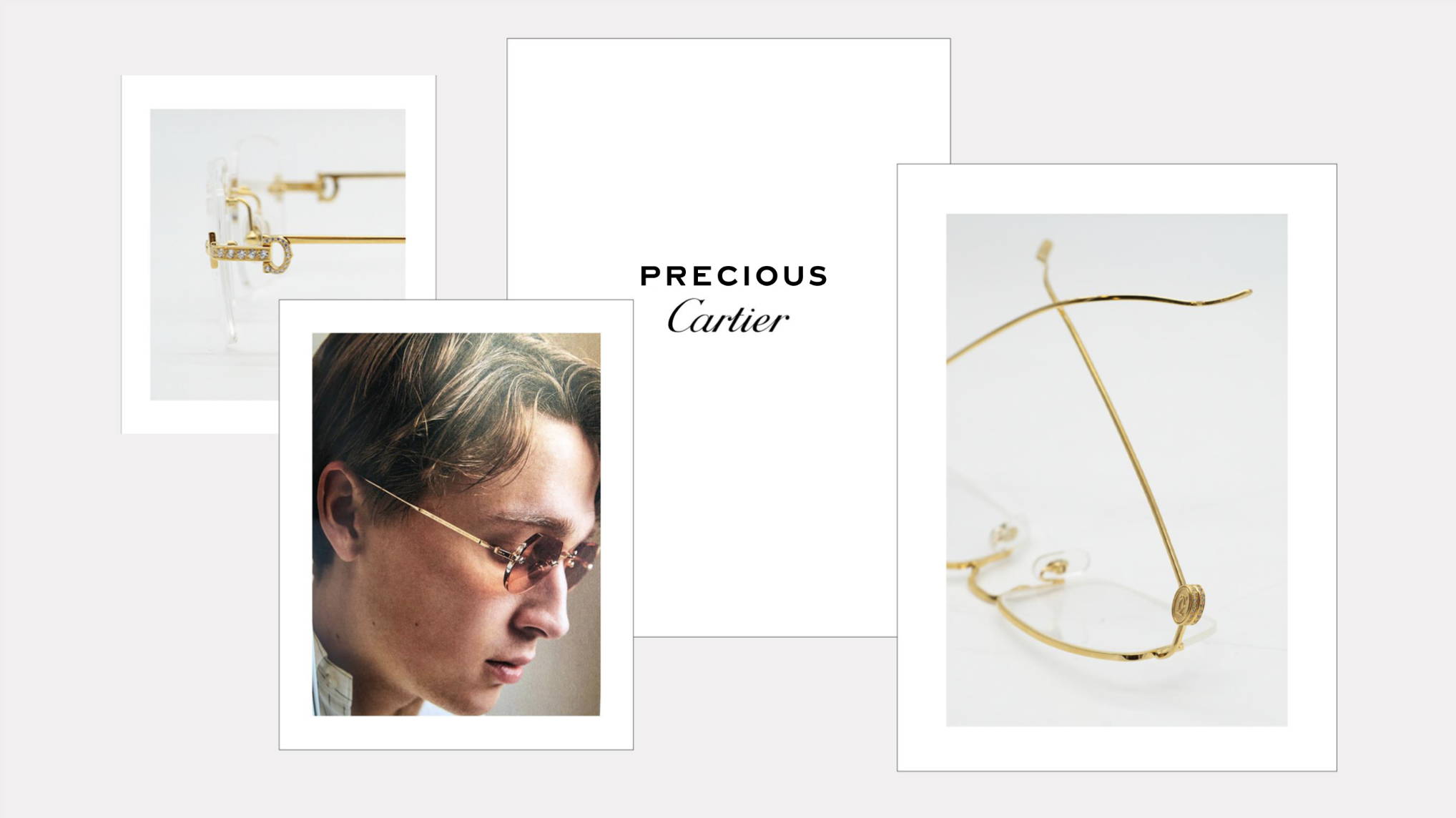 For the first time in Cartier, Solid Gold and real diamonds are part of a new creation which totally expresses the high Cartier Eyewear savoir-faire.
The solid gold pieces in yellow, white or rose are featured with dedicated diamonds in different dimensions, embellishing the frame in superior way.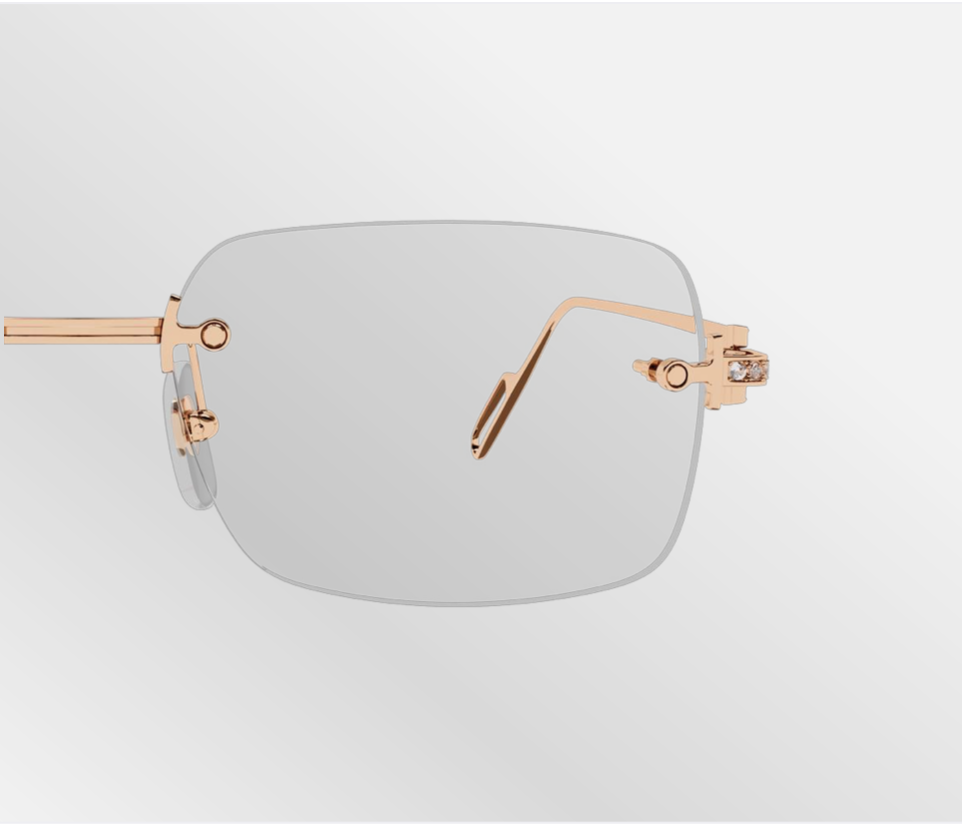 SPECIFICITIES
To set diamonds into a frame:
• A dedicated workshop into the Atelier of Manufacture Kering Eyewear is used.
• Only 3 artisans with a special jeweler know-how are certified for this role.
• 2 days of work are needed to complete the sertissage process.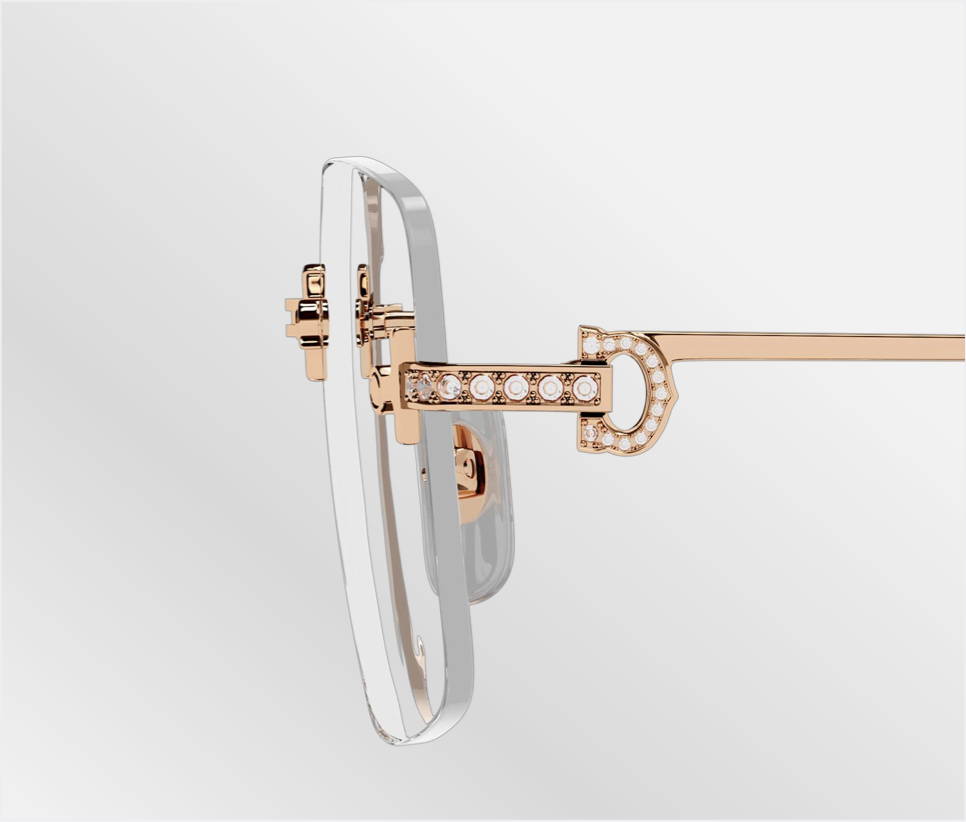 The diamonds enrich the hinge, enhancing the Godron and C Décor detail in the Première (CT0421O) which has a total of 40 diamonds while the Double C (CT0422O) has 66 diamonds in total which are set both in the external and internal part of the hinge and completed by the decoration on top.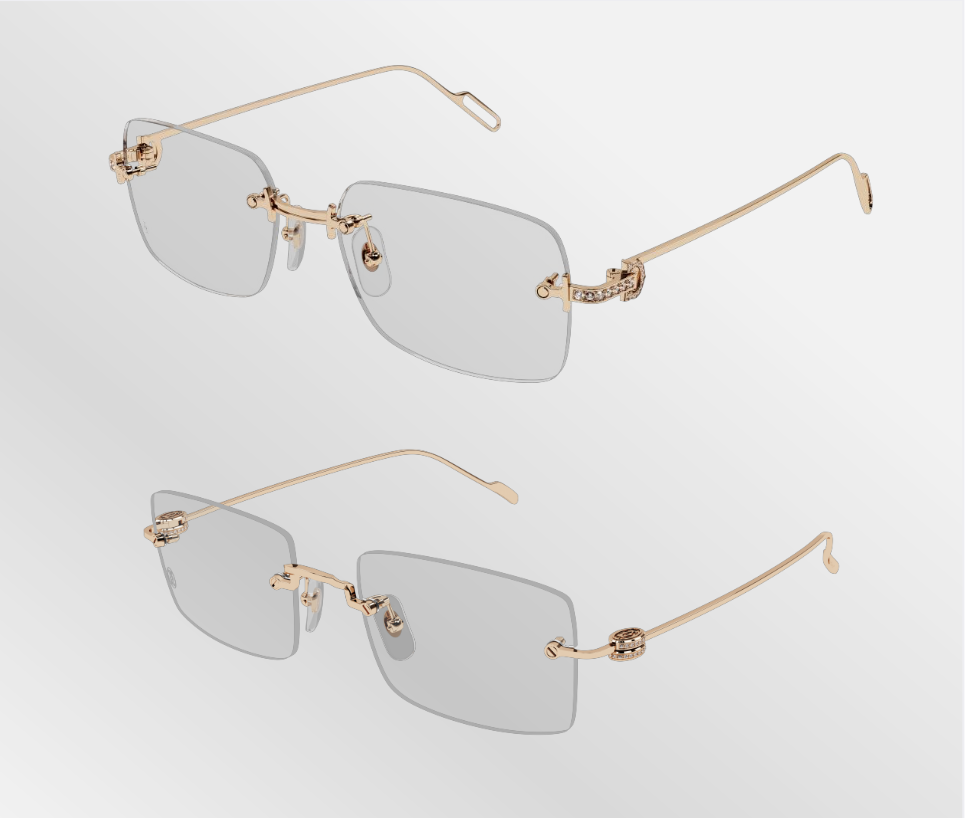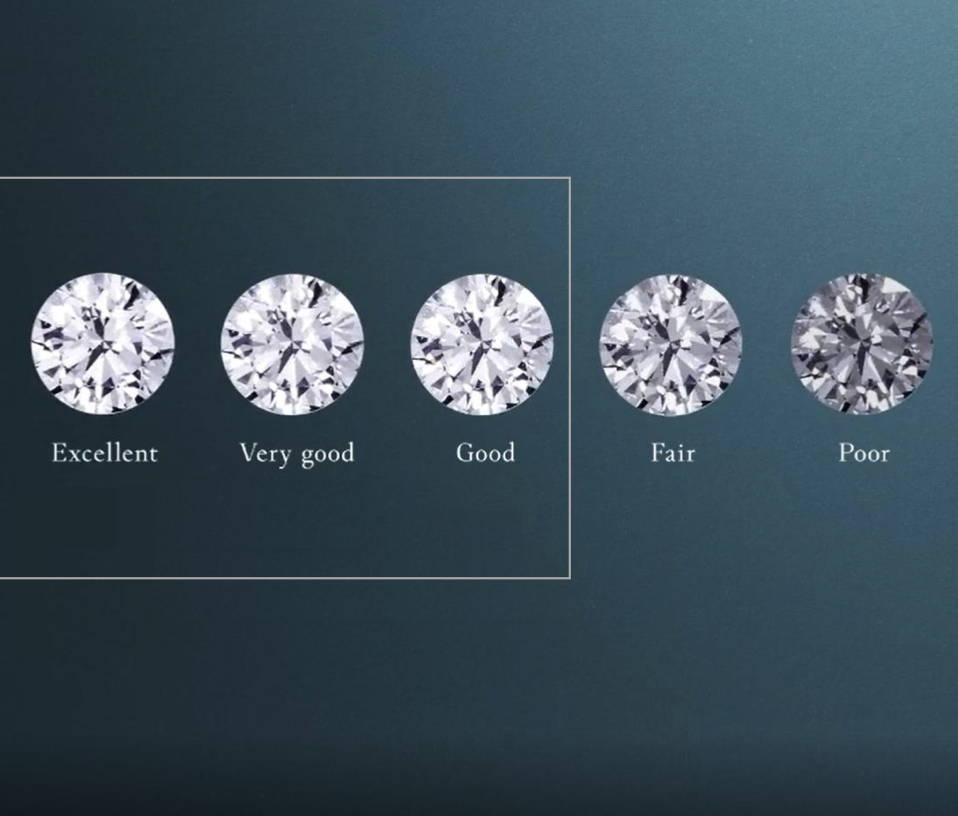 The stone shape, symmetry and balance is one of the most important value for a diamond.
Cartier only uses only diamonds from excellent, very good, and good range.
The diamonds used for the Precious collections have a brilliant cut which is typical of the Maison. It is characterised by numerous facets so as to have exceptional brilliance.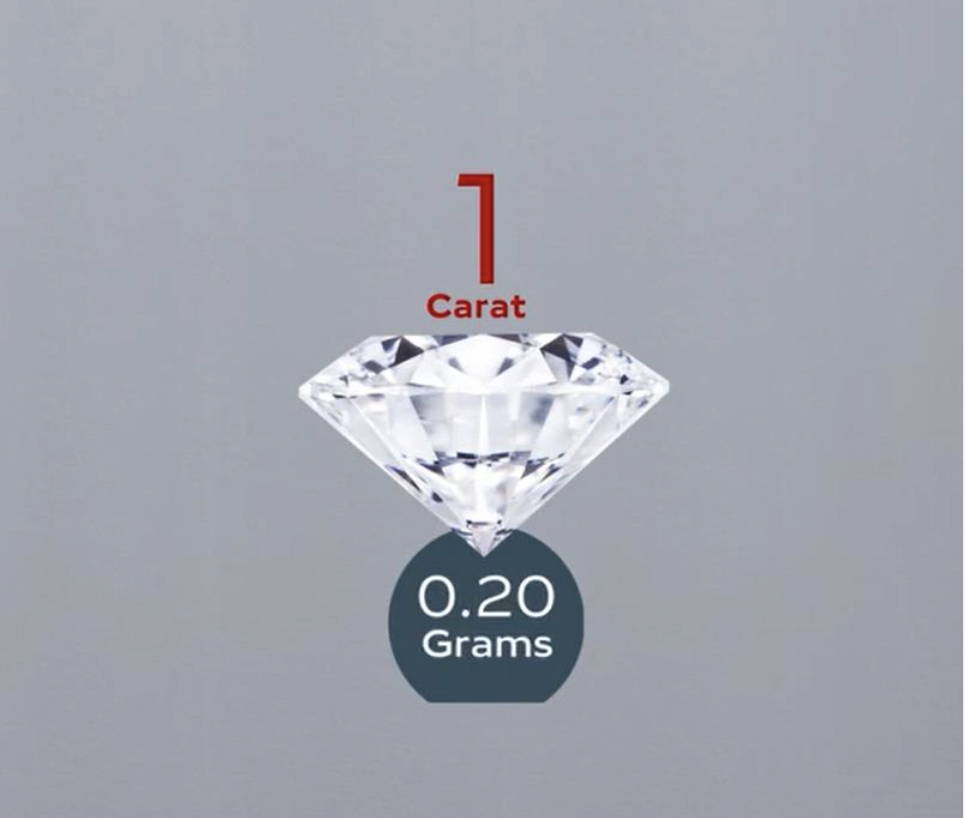 The unit of measurement of diamond weight is he Carat. The weight is the most important criteria in determining the price of a diamond. A Carat corresponds to 0.2 grams.
In the Precious collection the Premère (CT0421O) has a total of 0.528 Carats, while the Double C (CT0422O) has a total of 0.248 Carats.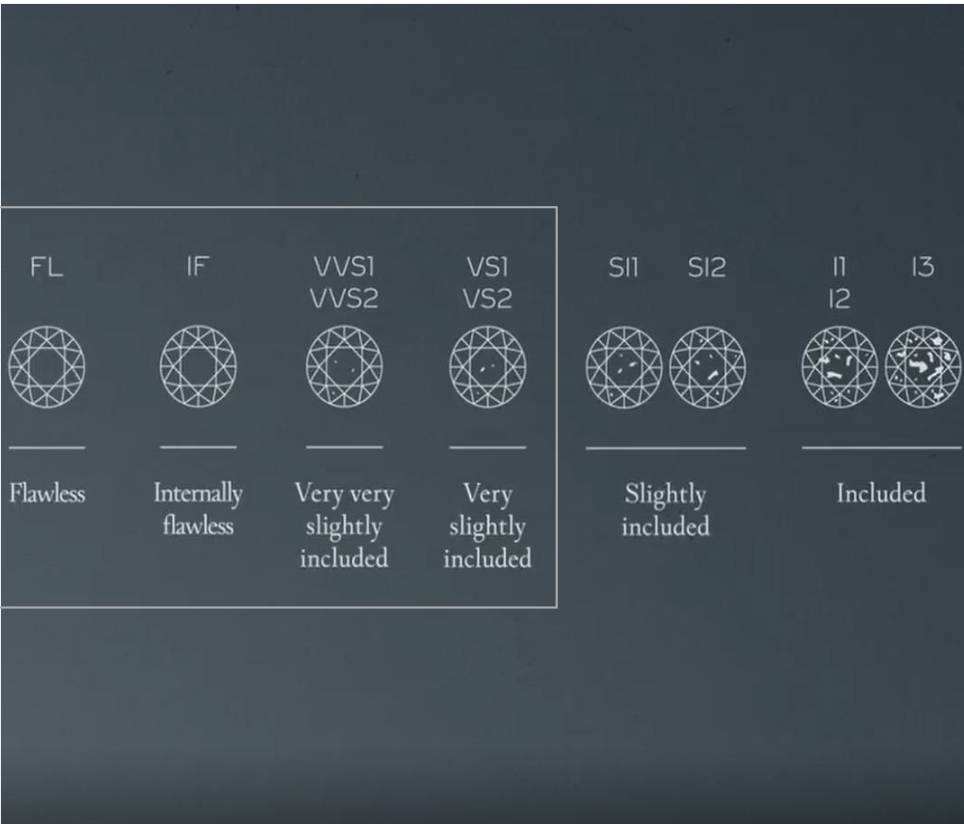 Cartier diamonds are only selected between IF and VS2, guaranteeing exceptional clarity and absence of the slightest inclusion visible o the naked eye.
The diamonds used for the Precious collection are one of the best quality in terms of clarity since they are VVS.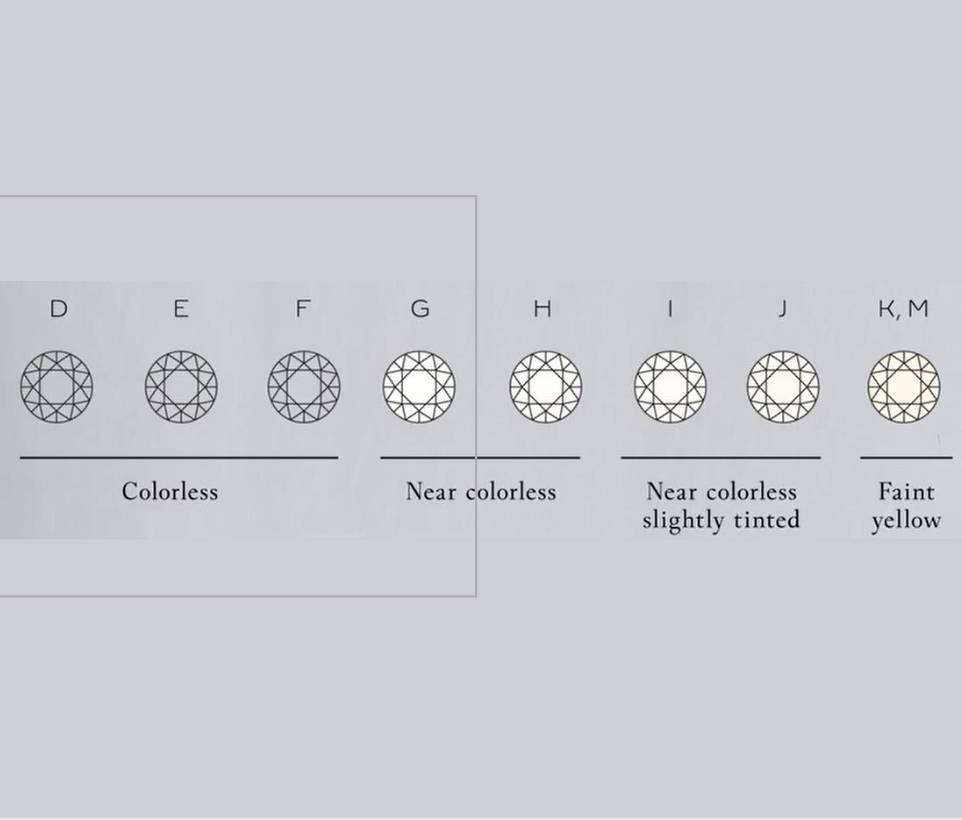 A diamond is all more exceptional if it is colorless. Cartier diamond are exclusively chosen between D and H, meaning they are colourless.
Diamonds from the Precious collection are from D,E,F,G scale, which means a very high quality n terms of perception since they are colourless.
The craftsmanship to set each diamond into the frame is called sertissage: each diamond is set by hand by dedicated artisans into the appropriate eat which is previously created.
The final hold is provided by creating gold griffes around he diamonds that have both an aesthetical and functional purpose, keeping e precious stones firmly in place.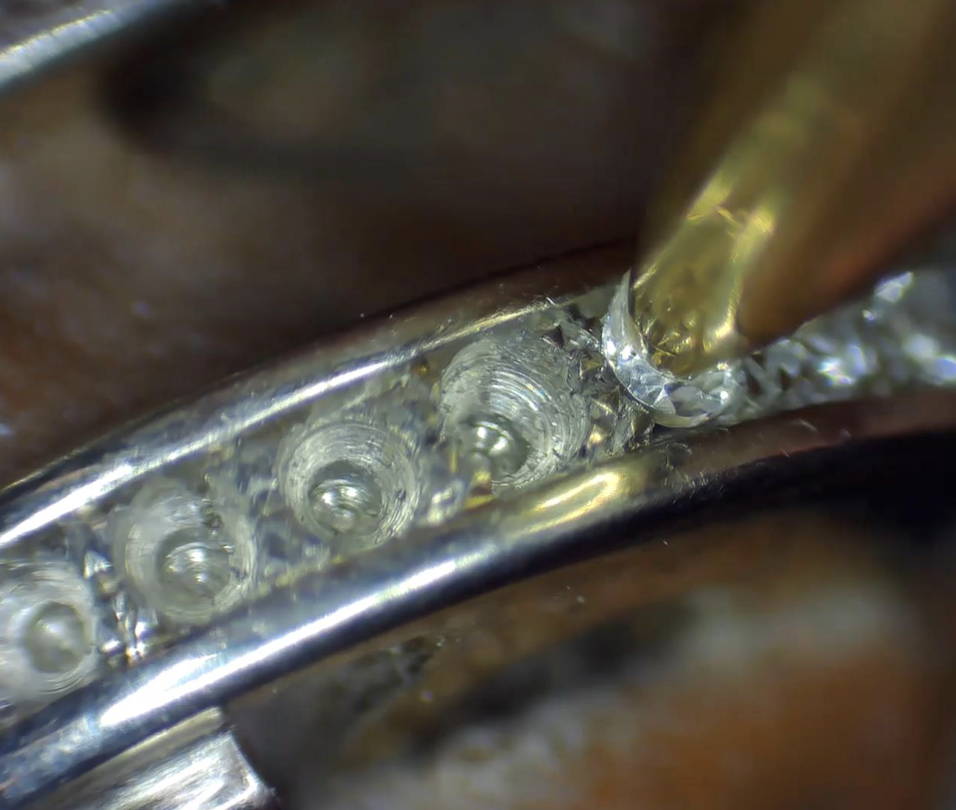 Cartier Precious Collection Price is between $18,000 to $30,000